Our Products
Global Seafood Chile S.A. produces only from fresh seafood products delivered directly from the fishing boats to our processing facilities. Fresh seafood products added to processing halls, freezing tunnels, canning lines, vacuum packaging and operations processing procedures are the key to provide only the best quality products. All of these factors provide the keys to meet the FOOD SAFETY levels our customers deserve and expect to keep a growing succesfull business.
Highlight News
Take a look
China Fisheries and Seafood Expo is Asia's largest seafood expo! A look at CFSE.
GLOBAL SEAFOOD CHILE IN CHINA FISHERIES & SEAFOOD EXPO, BOOTH E1-0916.

November 1-3, 2017
WINDY

GO TO WINDY.COM
GLOBAL SEAFOOD CHILE WAS IN HONG-KONG'S SEAFOOD EXPO, STAND 5-832.

GLOBALSEAFOOD CHILE IS A GOLD SUPPLIER IN ALIBABA GLOBAL TRADE NETWORK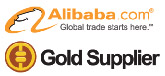 VISIT & CONTACT OUR SALES OFFICE IN LONDON FOR THE WHOLE EUROPE.

DOWNLOAD THE GLOBAL SEAFOOD CHILE DIGITAL BROCHURE